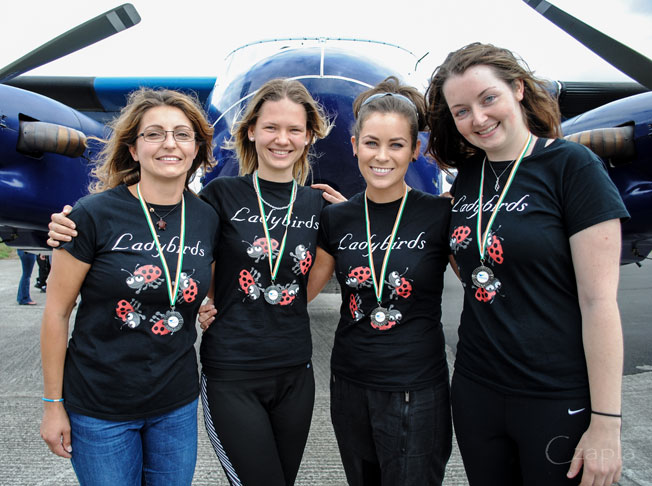 Letting people know that you are doing something amazing for charity is the key to your fundraising success. There are a number of ways to do this – here's but a few;
1. Friends and Family
An obvious one but sometimes overlooked. Older family members may be happy to sponsor you but not necessarily online. We supply charity coordinators with good old fashioned sponsorship forms so make sure you order some and then pop round and see everyone.
2. Social Media
We are all addicted to social media so make sure you use it to your fundraising advantage. Tell people you are skydiving, the charity you are jumping for and when. Include a link to your fundraising page. Keep people updated with your progress and how far you are from your target. Continue to use great images and video to keep people interested.
3. Get support from your employer
Depending on who your employer is you may be able to get additional fundraising support. Some businesses will even match whatever amount you raise. Speak to your HR department or the MD's assistant for advice. If there is a corporate newsletter ask if details about your skydive and how people can support you can be included. If there is a staff noticeboard put up a poster about your jump or circulate some flyers.
4. Set-up an online fundraising page
Your charity may have a preference as to which site you use or already have something set-up so please check with your jump coordinator. Once your page is set-up share it everywhere! Add it to your social media posts, emails and texts!
5. Local Press
Using your local press is a great way to build awareness about your jump and encourage more sponsors. Local news desks are generally very receptive to good news stories and very happy to support local charities. Put together a press release including a good strong title and the key pieces of information – who, why, what, where and when. At the end you can add all your contact details, the charity website and a link to your just giving page.Email your press release at least two weeks prior to the event. After the event follow-up with photographs and video footage.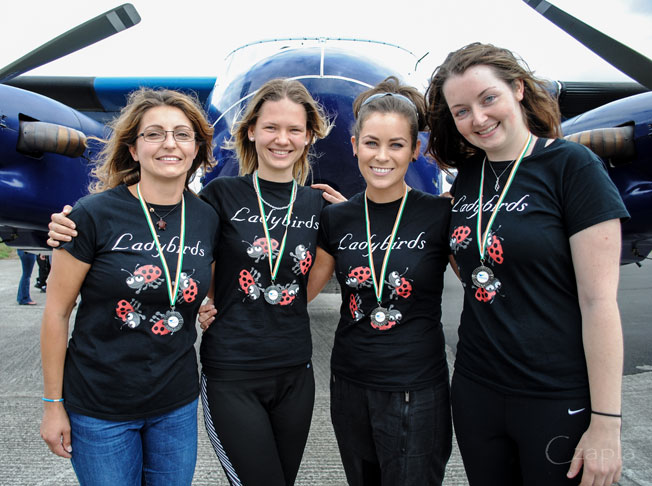 Another great day, and another great charity supported by Grace's crew of adventure seeking thrill-seekers. We at the Irish Parachute Club love falling from the skies with you, especially when each skydive raises some much needed funds for a charity like this.
Why choose the Irish Parachute Club
We are a non-profit organization dedicated to the training of skydivers throughout Ireland. We offer full training from beginner level to advanced.
All moneys raised through the sale of our products goes back into maintaining and upgrading our facilities to ensure they are always kept to our high standard, and our custom built facilities are the best in the country, which is why we are the number one choice for skydiving enthusiasts and charities throughout Ireland.
Award winning Instructors
Training from beginner to advanced
Custom built facilities
Highest standards in safety
A Non-Profit organization
Supporting local charities
Number 1 choice for enthusiast
Skilled and experienced staff
Best facilities in Ireland
Best for first timers in Ireland