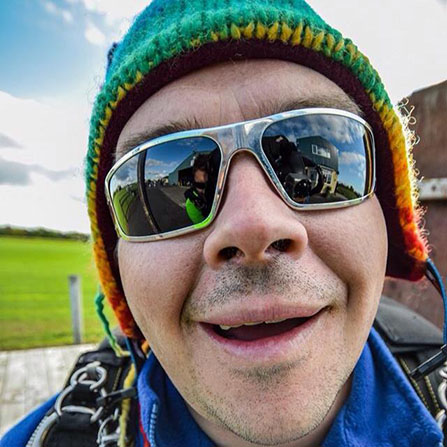 Shane (Fester) Walsh
Maverick
Award Winning Jumper
I did my first jump (static line) on the 22nd of June 1995 and I remember every bit of it, I was hooked from then on.
While traveling over an 8 year period, I obtained multiple rating such as, Jump Master, Coach, Static Line Instructor, Tandem Master, Drop Zone Safety Officer, Reserve Packer and Chief Instructor.
These days I mainly do Tandems and Deputy Chief Instructor.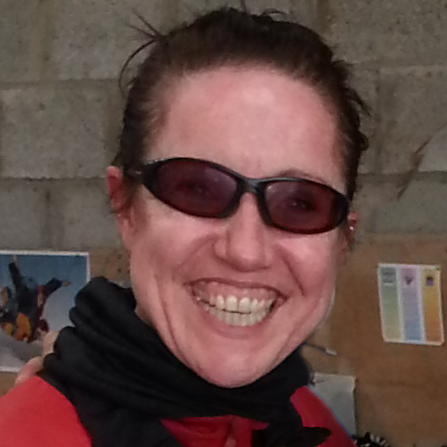 Caroline 'cas cas' Cassidy
A USPA (United States Parachute Association) AFF (Accelerated Free Fall) instructor.
My first jump was in 1992, and I jumped for the Irish Cancer Society in memory of my 36yr old uncle-in-law.
Since then, I've jumped with my daughter, and have trained an 89-year-old man to do his first static line jump which just proves it is never too late – he loved it!
Skydiving is an unreal experience, you can meet loads of new people and travel all over the world with your passion. So GO FOR IT!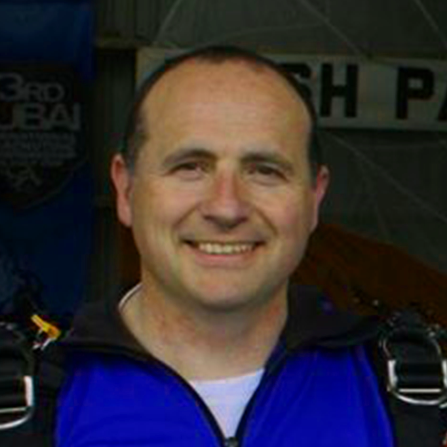 Andy Hughes
Tandem instructor
My first jump was in 2003, and it was a static line jump.
Most memorable jump, due to the fact it was so unique among my other jumps, was a water jump into Blessington lake. Had to undergo water training sessions in the swimming pool, to ensure safe exit from the harness after landing. It was from 3500ft, so action packed from start to finish.
My advice to anyone jumping is to relax and enjoy yourself, trust and listen to your instructor as they will keep you safe.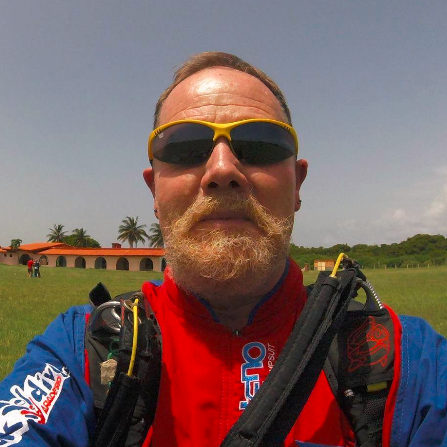 Kevin Cullen
Solo instructor
First Jump: 1986 and it was a static line with the old fashioned round canopy.
Most memorable jump was the unstable exit, purely for the uncontrolled and surprisingly gradual tumble – really enjoyable too! Now 700 jumps in, I find Ireland is hard bet for a jump when the sun shines on us.
Advice is safety first. If you are not ready or don't feel ready there is always other jump options. Then of course get comfortable and enjoy!
Better Jumpers. Better Care.
The Irish Parachute Club is fortunate enough to attract the most experienced, sought after, award winning jumpers in the world.
Dawid Zandee
Point and Shooter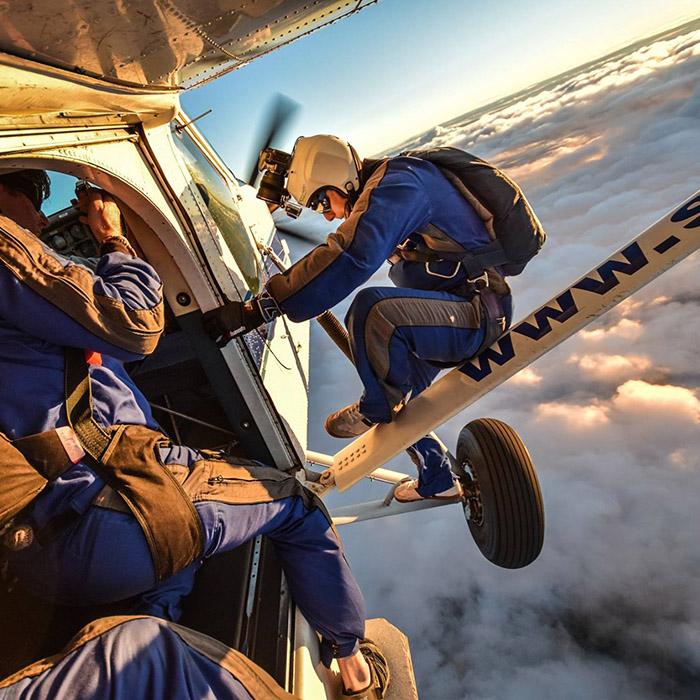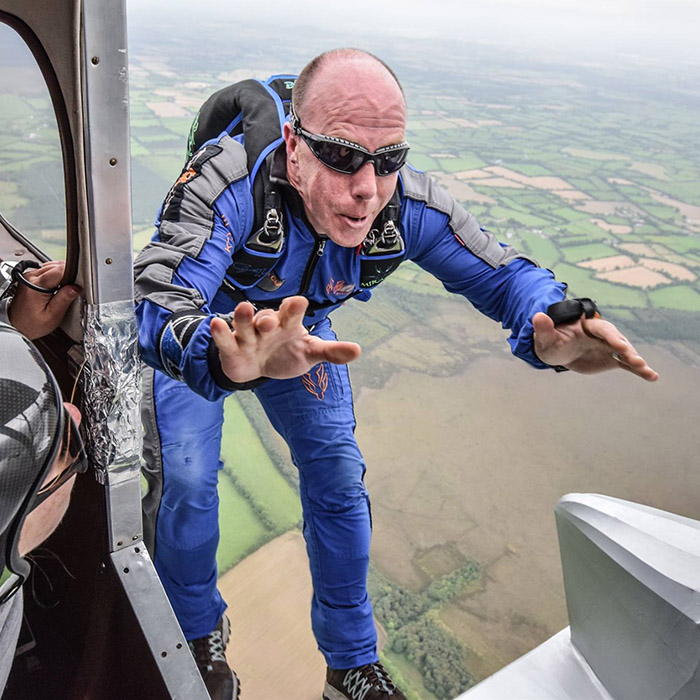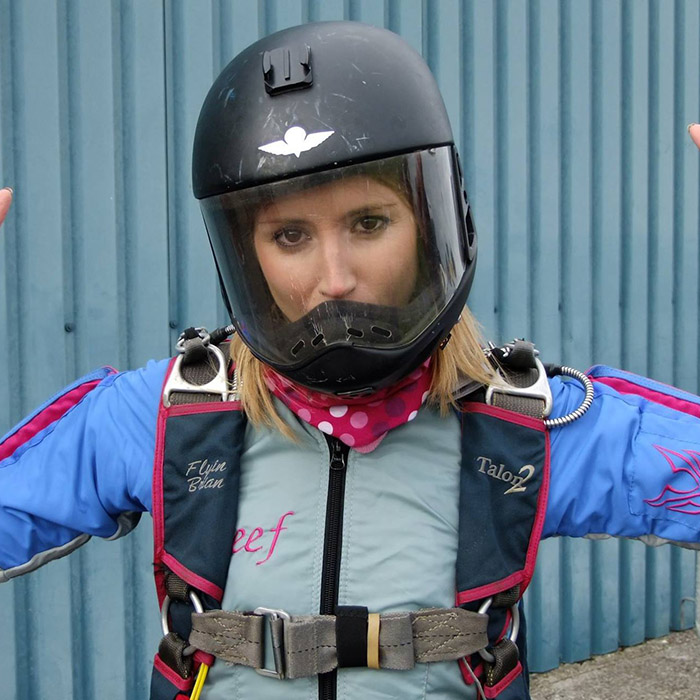 Andy Hughes
Tandem Instructor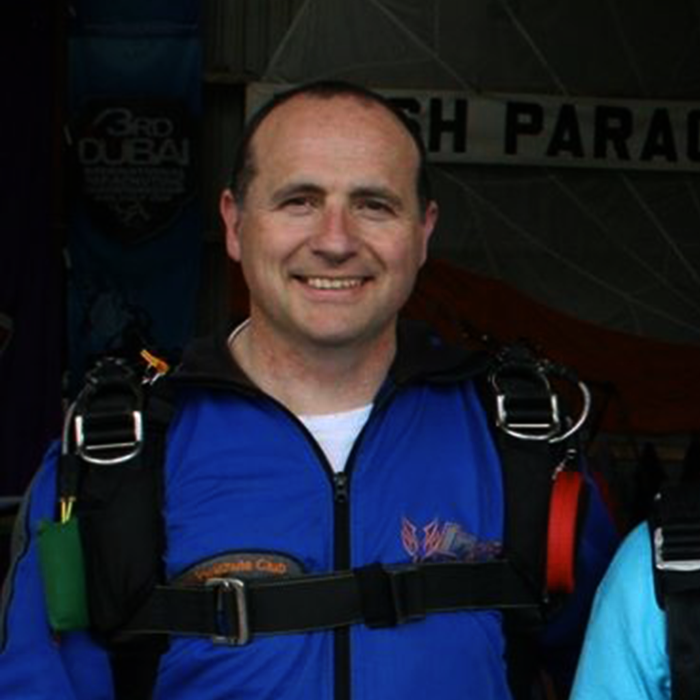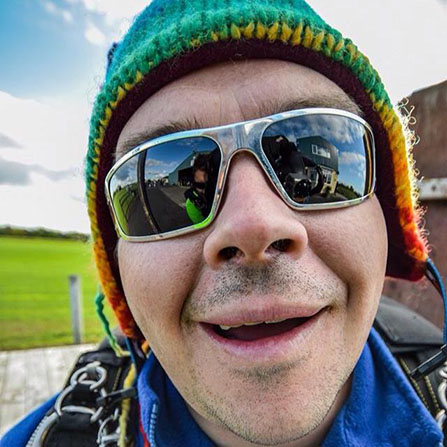 Meet PJ Armstrong
Deputy Chief Instructor
"You are one in million PJ Armstrong. Gentleman. Legend. And very genuine guy. Put me at ease every step of the way. The best experience of my life."