OPENING TIMES FOR THE HALLOWEEN WEEKEND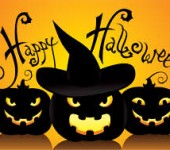 We are open Saturday 31st of October from 08.30am onwards. It is great way to kick off the Halloween festivities. If you have a voucher that you would like to use just contact us on 1850 260 600 and we will book you in.
Sunday the 1st of November we are open from 08.30am onwards.
We wish to congratulate all of our Static line jumpers who were very lucky to get their first jumps completed last weekend and some even got to do a second jump. We hope to see you guys again soon.
We also wish to congratulate Jana and Richard on completing their AFF course jumps in record time.
Lets get ready for another great weekend……