Open this weekend the 9th & 10th of January.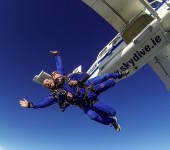 Happy New Year to everyone and we are delighted to confirm that we are open as normal this weekend from 09.00am both days.
Lets hope that the rain will now give us a break for a while.  We look forward to seeing everyone and if you have a voucher that you would like to use just come on down to us.
Can't wait to see everyone!!!