OKAY FOLKS WE ARE OPEN FROM FRIDAY.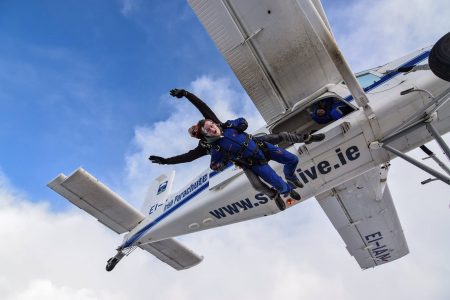 Friday 17th of June we are open for all jumping from 12.00p.m.
Saturday the 18th & Sunday the 19th of June we will be open as normal from 08.30am onwards.
Even with the heavy showers that we are having we got some very nice jumping last weekend.  Congrats to all of our brave volunteers who completed their tandem skydives last weekend.  We would also like to congratulate our solo jumpers who completed their jumps, we hope to see you all again very soon.
We will have 3 days of fun this weekend and we will have instructors available for all students, so get down early to get your names on the list.
Blue skies.