THE AIRCRAFT IS AWAY FOR THE 3RD & 4TH OF SEPTEMBER 2016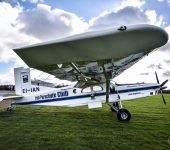 The aircraft will not be here for the first weekend in September.  The club will be closed for that weekend but we will be back open from Friday the 9th of September from 1.00pm.  Saturday 10th and Sunday the 11th of September it will be normal opening hours from 08.30am onwards.
This weekend I'm afraid that we are BOOKED OUT but if you are a Tandem student who has not got to do their jump because of the weather, just give us a ring in the office to reschedule your jump.
Blue Skies,
I.P.C. Admin.