23rd & 24th OF APRIL 2016 OPENING TIMES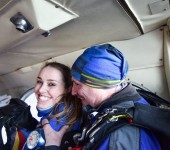 This weekend we will be open from 08.00am onwards on Saturday and Sunday.  The weather forecast at the moment is looking good.
If you are a student waiting on your first jump, come down early.
Lets make it a great weekend again and we can't wait to see everyone.