21ST & 22ND OF NOVEMBER OPENING TIMES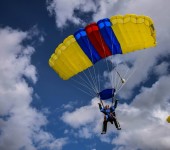 We are open as normal this weekend from 08.30am onwards on Saturday and Sunday.
The weather forecast is not too bad but it maybe a cold one, so make sure to get your thermals out.
We will have instructors available for all students and we can't wait to see everyone.